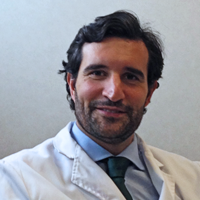 WELCOME TO THE WEBSITE OF DOCTOR JAVIER ROMERO OTERO
Urologist, andrologist and specialist in Sexual Medicine for Men
Dr. Javier Romero Otero is an expert in Urology and Sexual Medicine for Men diagnose, treatment, investigation and teaching.
He is an international benchmark in Andrology, Male Functional Urology and Prostatic Pathology.
He works in both public and private sectors. He is the head of the Andrology and Male Health Care Unit in Hospital 12 de Octubre (Madrid). Thanks to his high specialisation degree, he also works in several private clinics, always focusing on Prostatic Pathology, Andrology and Functional Urology.

MEDICAL SPECIALTIES
Penile Prosthesis
Dr. Romero Otero's team is considered one of the most experienced teams in the national scene...
Read more
Peyronie Disease Surgery
The cause of the Peyronie disease is still unknown. It affects 5% of men over 50...
Read More
Male Infertility
Around 15% of couples cannot achieve a pregnancy after a year of sexual relations...
Read More
Benign Prostate Hyperplasia
Benign Prostate Hyperplasia is a frequent pathology suffered by 40% of men over 40...
Read More
Prostate Cancer
Prostate cancer is very frequent, affecting over 25% of men over 50 and 80% of men over 90...
Read More
Blog del Dr. Romero Otero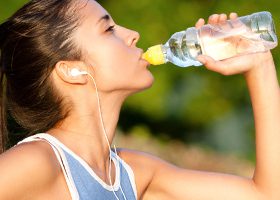 La hidratación recurrente y una dieta mediterránea equlibrada previene la litiasis. La hidratación en verano puede ser un buen aliado para cuidar que no aparezcan problemas urológicos y especialmente el tan temido cálculo renal. Es cierto que llegada esta estación la frecuencia de la ingesta líquida es mayor y la alimentación se centra más en […]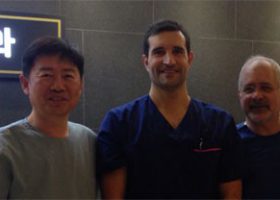 The program will include the implantation of penile prosthesis to treat several conditions. From the 8th to the 18th of January, I will be heading and organizing several activities in collaboration with Coloplast in some of the reference hospitals in Seoul and other important cities of South Korea. The program will include the implantation ofpenile […]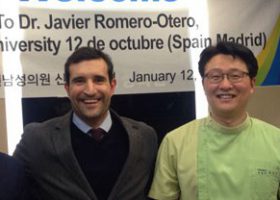 We keep working hard in other parts of the world. We are currently working in Seoul. In this city, we are sharing new chirurgical challenges withsurgeons from many countries to treat several pathologies so Peyronie: Peyronie's disease, penile prostheses, masculine incontinence, vasectomy, prostatic surgery and urethral stricture. The jet-lag has been affecting me for a […]