WHAT IS A VASOVASOSTOMY?
The deferens is the conduct through which spermatozoids move from the testicle to the urethra. In a vasectomy, it is the tube that we section to avoid pregnancies.
Vasovasostomy consists of the union of the deferens segments that have been sectioned and plugged in a vasectomy. The surgery aims to create a free access for spermatozoids to achieve a pregnancy with sexual relations.
THE INTERVENTION
Vasovasostomy is a delicate surgery that requires large experience and expertise to achieve the best results. The intervention lasts from 2 to 3 hours and it is usually performed with long-lasting local anaesthesia.
The vasovasostomy success will depend on numerous factors: vasectomy technique performed in the past, vasovasostomy method, time elapsed since the vasectomy, patient's age, etc.
POSTOPERATORY
The patient will be able to return to work within 3 days to a week after surgery, depending on the physical complaints. These may last up to 3 weeks. Therefore, it is recommended not to make physical efforts neither practise any sport in the first three weeks. It is possible to engage sexual activity 15 days after surgery. .
Although it is not easy to predict when a pregnancy will be achieved, if surgery is performed without complications and the post-operatory is good, in some cases a pregnancy was achieved 3 months after the intervention. However, some patients need up to 2 years to get an average spermiogram (semen analysis). Sometimes patients presenting an average spermiogram face a deferens obstruction again. In some cases, it is possible to perform another surgery. According to published studies, over 40% of these "second-try" interventions are successful.
Blog del Dr. Romero-Otero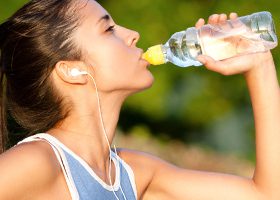 La hidratación recurrente y una dieta mediterránea equlibrada previene la litiasis. La hidratación en verano puede ser un buen aliado para cuidar que no aparezcan problemas urológicos y especialmente el tan temido cálculo renal. Es cierto que llegada esta estación la frecuencia de la ingesta líquida es mayor y la alimentación se centra más en […]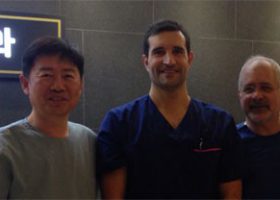 The program will include the implantation of penile prosthesis to treat several conditions. From the 8th to the 18th of January, I will be heading and organizing several activities in collaboration with Coloplast in some of the reference hospitals in Seoul and other important cities of South Korea. The program will include the implantation ofpenile […]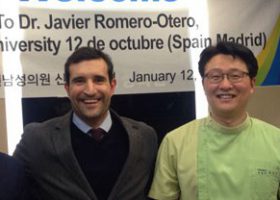 We keep working hard in other parts of the world. We are currently working in Seoul. In this city, we are sharing new chirurgical challenges withsurgeons from many countries to treat several pathologies so Peyronie: Peyronie's disease, penile prostheses, masculine incontinence, vasectomy, prostatic surgery and urethral stricture. The jet-lag has been affecting me for a […]