WHAT IS MASCULINE INFERTILITY AND WHAT CAUSES IT?
Around 50% of couples cannot achieve a pregnancy after a year of sexual relations without contraceptive methods.
Change in life habits and the decision of having children at a more advanced age result in seminal alterations that make achieving a pregnancy more difficult.
Masculine infertility may be due to several causes. Some of them can be identified and reversible. Some others can be identified but do not have a solution. Aetiology is not possible for many patients, which means there are idiopathic causes.
EVALUATION OF THE INFERTILE MAN
An andrologist can identify the causes of masculine infertility through an evaluation consisting of a clinical examination and some diagnostic tests, such as spermiogram, used to make an in depth-study on the patient's reproductive capability. It can also be complemented with hormonal evaluation, testicular ultrasound, karyotype blood and other specific tests depending on the clinical suspicions.
Once the infertility cause has been detected, the andrologist may suggest a specific treatment to increase the patient's fertility with a view to achieving pregnancy with sexual relations.
If there is not any treatment available for the patient, he can avoid the stress and frustration that useless options would trigger. The evaluation can also detect genetic causes for infertility that the patient himself or his progeny may suffer.
In cases where there are not available treatments, assisted reproduction may still be considered. We can recur to the collection of testicular or epididymal sperm to perform an intracytoplasmic sperm injection (ICSI).
Our aim is to identify the causes of infertility. In case there is not a solution to it, we try to provide a better fertilization ability.
Blog del Dr. Romero-Otero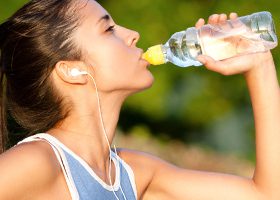 La hidratación recurrente y una dieta mediterránea equlibrada previene la litiasis. La hidratación en verano puede ser un buen aliado para cuidar que no aparezcan problemas urológicos y especialmente el tan temido cálculo renal. Es cierto que llegada esta estación la frecuencia de la ingesta líquida es mayor y la alimentación se centra más en […]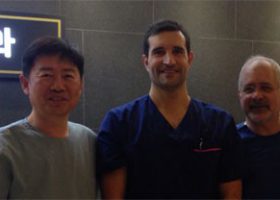 The program will include the implantation of penile prosthesis to treat several conditions. From the 8th to the 18th of January, I will be heading and organizing several activities in collaboration with Coloplast in some of the reference hospitals in Seoul and other important cities of South Korea. The program will include the implantation ofpenile […]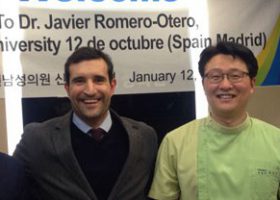 We keep working hard in other parts of the world. We are currently working in Seoul. In this city, we are sharing new chirurgical challenges withsurgeons from many countries to treat several pathologies so Peyronie: Peyronie's disease, penile prostheses, masculine incontinence, vasectomy, prostatic surgery and urethral stricture. The jet-lag has been affecting me for a […]