What is erectile dysfunction?
Half of men over 50 experience some degree of erectile dysfunction. Although the origin of this condition was at first attributed to psychological causes, it has been proven that in 85% of the cases, the cause is organic. Erectile dysfunction is often caused by: high blood pressure, diabetes mellitus, lipid profile alteration, obesity, sedentary lifestyle and neurological or hormonal diseases.
A man who suffers from erectile dysfunction needs to be diagnosed by a specialist in order to rule out the symptoms that may cause this condition and put his life at risk. Erectile function is a sign of good health. In order to fund the origin of erectile dysfunction, it is necessary to create an exhaustive medical record and to perform complementary medical tests.
Treatment
A change in life habits is essential in order to treat erectile dysfunction The treatment of this condition should be oriented to a healthier way of life. Oral treatment with pills is safe and effective in a high percentage of the cases. If oral treatment does not succeed, vacuum pumps, intraurethral administration of Alprostadil and intracavernous injections of Alprostadil can be considered for treatment. A poor response to these therapies would lead to the implantation of a penile prosthesis.
There is also a new treatment we count with, penile shockwaves. The shockwaves send microtraumatisms to the cavernous tissue to create stimulations in order to get a neo-vascularization aiming the penis rehab.

Blog del Dr. Romero-Otero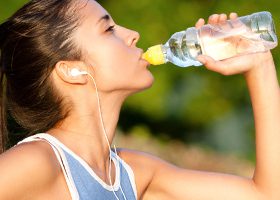 La hidratación recurrente y una dieta mediterránea equlibrada previene la litiasis. La hidratación en verano puede ser un buen aliado para cuidar que no aparezcan problemas urológicos y especialmente el tan temido cálculo renal. Es cierto que llegada esta estación la frecuencia de la ingesta líquida es mayor y la alimentación se centra más en […]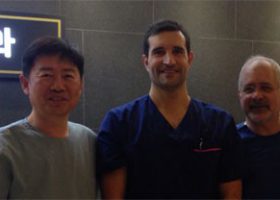 The program will include the implantation of penile prosthesis to treat several conditions. From the 8th to the 18th of January, I will be heading and organizing several activities in collaboration with Coloplast in some of the reference hospitals in Seoul and other important cities of South Korea. The program will include the implantation ofpenile […]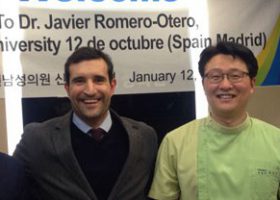 We keep working hard in other parts of the world. We are currently working in Seoul. In this city, we are sharing new chirurgical challenges withsurgeons from many countries to treat several pathologies so Peyronie: Peyronie's disease, penile prostheses, masculine incontinence, vasectomy, prostatic surgery and urethral stricture. The jet-lag has been affecting me for a […]